3rd International Tipitaka Chanting Ceremony Berkeley
Buddhist Chanting Ceremony And World Peace Walk To Be Held In Berkeley, CA – September 29th-October 1st, 2016
---
Following the success of the event in 2014, the Berkeley-based Light of Buddhadharma Foundation International (lbdfi.org), in association with its sister organizations of Dharma College, the Nyingma Institute, the Mangalam Centers, will host the Second International Tipitaka Chanting Ceremony at the temples of Mangalam Centers, 2018 Allston Way and Dharma College 2222 Harold Way in downtown Berkeley from September 29th-October 1st, 2016. The Tipitaka (three baskets) contains the teachings of the Buddha given during his lifetime and preserved in the language of Pali.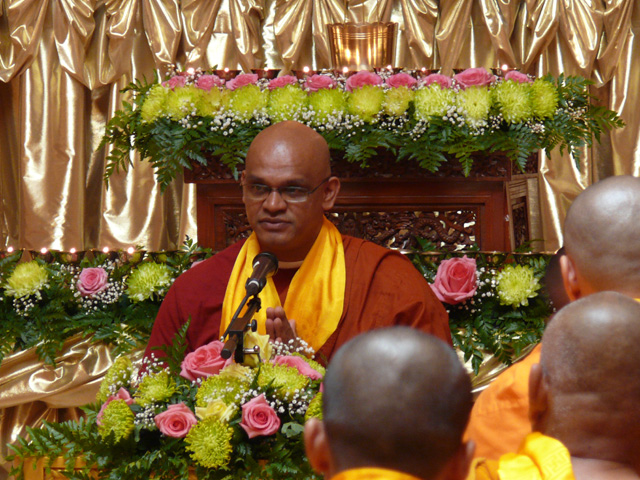 The event will begin with a Peace Walk procession at 8:00 am from the Nyingma Institute, 1815 Highland Place, through the campus of University of California, Berkeley to the Mangalam Centers building.  Over 50 eminent Theravadin monks and nuns from Northern California's Burmese, Cambodian, Laotian, Thai, Sri Lankan and Vietnamese Buddhist temples will attend the two-day event, along with many lay Buddhist practitioners from around the Bay Area.
OPENING CEREMONY AND PEACE WALK
The peace walk will begin at 8:00 am on September 29th-October 1st at Berkeley's Nyingma Institute, 1815 Highland Place, with a brief ceremony and circumambulation of a Buddhist stupa followed by a silent procession through the UC Berkeley campus to downtown Berkeley, ending at Mangalam Centers located at 2018 Allston Way. The procession is entitled "The Inner Peace Walk – A Walk in Peace and Harmony for the Benefit of All." The procession will feature venerable monks and nuns as well as lay practitioners and is open to the general public. Following the walk, participants will begin the chanting of the Tipitaka at Mangalam Centers.
PEACE WALK AND CHANTING – ADMISSION
There is no fee to participate in the peace walk or chanting ceremonies. Please contact LBDFI at the address below to register your interest to attend. Donations (dana) are greatly appreciated. All donations will be given towards projects in Asia and ceremonial expenses. For more information, please visit LBDFI's website at www.lbdfi.org, email: lbdfiorg@gmail.com or call (510) 809-1025.
DHARMA SPEAKERS
Dharma talks will be given and we will be updating the site with information on the biography of the dharma speaker.
CULTURAL PROGRAM
TBD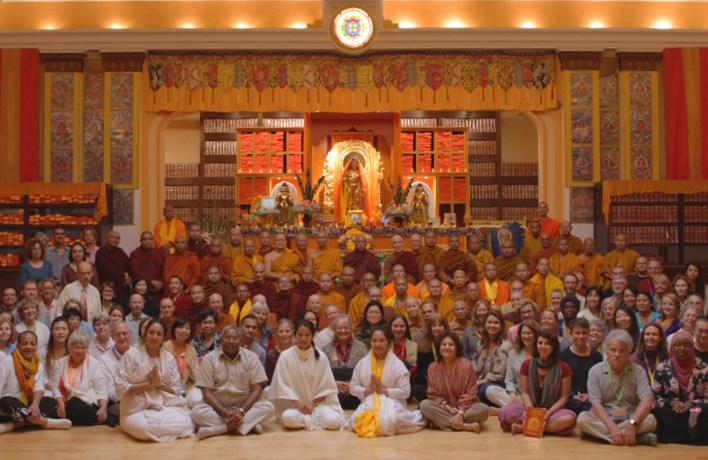 ABOUT THE LIGHT OF BUDDHADHARMA FOUNDATION INTERNATIONAL (LBDFI)
LBDFI was founded in 2002 by the Venerable Tarthang Tulku in Berkeley, California with the aim of helping to revive the Buddhist culture of India. It is the primary sponsor of the International Tipitaka Chanting Ceremony, which has been held in Bodhgaya, India, every year on December 2nd -13th since 2006. It now attracts over 3,500 monks and many thousands of lay followers from Bangladesh, Cambodia, Indonesia, India, Laos PDR, Myanmar, Nepal, Sri Lanka, Thailand and Vietnam. The Foundation has also sponsored chanting ceremonies in the Indian centers of Nagpur, New Delhi and Sankasya, along with international ceremonies at the Tooth Relic Temple in Sri Lanka.
Press Release
---