Dharma Speaker
September 18th and 19th, 2015 6 p.m to 9 p.m.
If you are unable to attend the event, please join us via LiveStream. You can view all of the chanting segments of the ceremony live via this link :
Livestream
---
September 18th, 2015 Understanding the Essential Teachings of the Buddha: The Four Noble Truths by Venerable Walpola Piyananda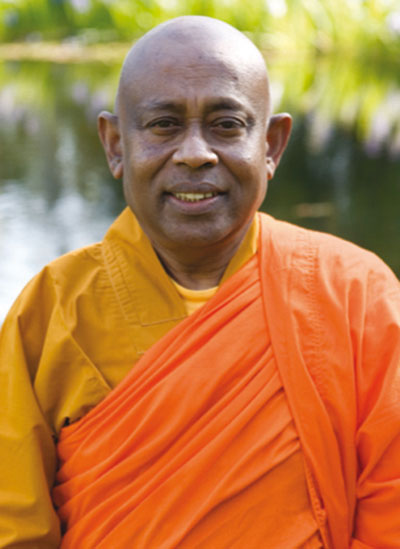 Ven. Dr. Piyananda was born in 1943, in Sri Lanka. He received his first ordination in 1955 and full ordination as a bhikkhu in 1970. After graduating with Honors with a BA in Buddhist Studies from Kaleniya University he continued his studies abroad in India (M.A. Calcutta University) with a Commonwealth Scholarship.  In the United States Ven. Piyananda received an additional M.A. from Northwestern University in Chicago in 1980, and in 1985 he completed his requirements for his Ph.D. at U.C.L.A.  He also received a Ph.D. from the College of Buddhist Studies in Los Angeles in 1997.  He received the title of Tripitaka Dharma Visarada Rohana Kirthi Sri from the University of Ruhuna, Sri Lanka in 2003.  In 2013 the government of the Republic of the Union of Myanmar awarded him the title of Agga Maha Pandita. Since Ven. Dr. Piyananda arrived in the United States he has developed a continuous program of meditation classes and Dhamma discussions both locally and abroad.  He lectures at various colleges and universities throughout the United States.  He has a deep understanding of human nature and always propagates Dhamma for world peace.  He has visited many countries promoting world peace.
---